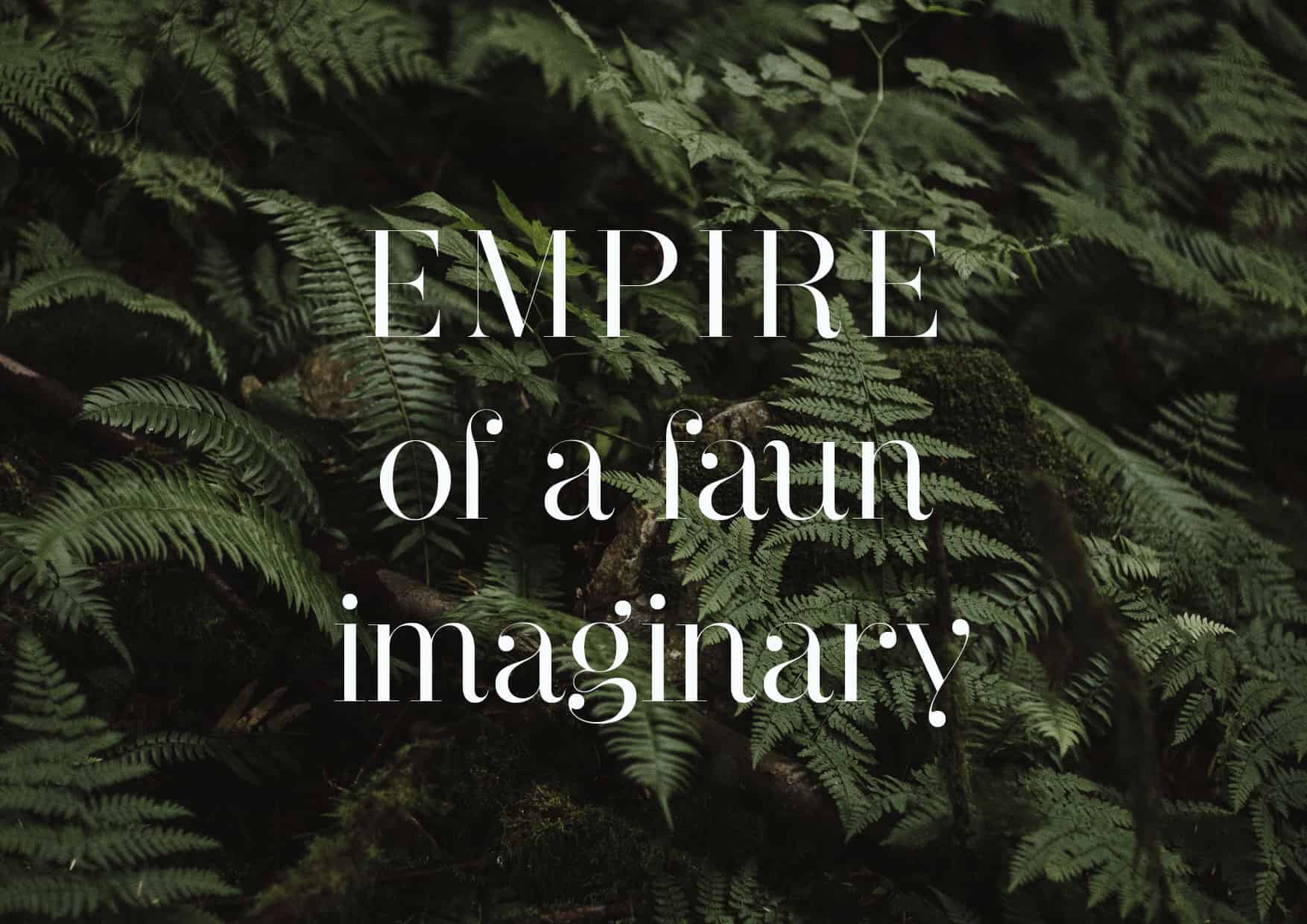 10 Sep

CALL OUT FOR PERFORMERS

Simone Mousset Projects (LU/UK/FR)

We are looking to meet performers for a new production Empire of a Faun Imaginary during a 1-day workshop on 17th October 2021.

The creation period will take place across March-December 2022, with the première in Luxembourg (Escher Theater) in December 2022 and performances in 2023.

The project:

The project's starting point is situated around singing and the use of voice to build towards a strange ecology of journeys, calls, and siren songs, permeated by a tension between the human and the completely alien. How can we go on, and how can we dream again?

Please have a look at our website to familiarise yourself with the style of the work before getting in touch.

The timeline:

The production will be created at residencies in the UK, Luxembourg and France as follows:

March 2022

Monday 7 – Friday 11 March (UK) OR Monday 14 – Friday 18 March (UK)

April 2022

Monday 4 – Friday 8 April (London, UK)

Monday 11 – Thursday 14 April (London, UK)

May 2022

Monday 2 – Friday 6 May (France TBC)

Monday 9 – Friday 13 May (Lyon, France)

August 2022

Monday 8 – Friday 12 August (Luxembourg City, Luxembourg)

Monday 15 – Friday 19 August (Luxembourg City, Luxembourg)

Wednesday 31 August – Saturday 3 September (TBC)

October 2022

Monday 24 October – 28 October (UK / Luxembourg / France)

Monday 31 October – 4 November (UK / Luxembourg / France)

November & December 2022

Monday 21 – Friday 25 November (London, UK)

Monday 28 November – 11 December (Esch, Luxembourg) including premieres

You must be available for the above dates, and willing and able to work across countries (UK, France, Luxembourg).

The workshop:

The workshop will be an opportunity to experience how Simone works and get a taste of this new project. We would love to hear from playful and curious individuals with strong movement, theatrical, and improvisation skills, who have an interest in adventurous use of voice / singing and who are willing to try new things.

Working on this project might among other things entail learning and deconstructing existing songs/melodies; singing on one's own; devising and memorising new songs and melodies; devising and learning set choreography; physical, theatrical, and vocal improvisation; acting; dialogue; being silly; being lost, learning text by heart in different languages.

Please note the 1-day workshop is on an invite-only basis and will take place in London on the 17th of October 2021. If invited, an honorarium will be provided for your time at the workshop. Please know that we will only be able to invite a very small number of artists to the workshop.

How to apply:

If you're interested in attending, please email info@simonemousset.com with your CV and a video of you showing a range of clear movement/dance footage, as well as any more theatrical, voice and/or singing work, if you have it,  on or before Monday 26th September 2021. The more we can get a sense of you as a person through these videos, the better, so if the footage you provide is filmed from far away, it's helpful to add a short close-up vocal introduction of yourself; this can be filmed on the phone.

Upon receiving those, we may invite candidates to send through one additional creative task. 

Please use the subject title "Workshop Empire of a Faun Imaginary" as the subject line of your email.

Thank you and we look forward to hearing from you!